Drug Abuse Prevention & At-Home Testing
At Advance Screening, our philosophy of "Screen Your Teen" is based in the concept that in-home drug testing, combined with serious consequences for a positive test, may be an effective tool to help keep your kids away from drugs. Affordable, easy to use drug tests used in the privacy of your home allows parents to take loving control before teen experimentation turns into a lifetime of addiction, a serious accident, drug rehab, jail, or worse.
The prospect that your child may be using drugs is one of the scariest things imaginable. No one ever wants to believe that it could be "their child". At Advance Screening, we know how difficult this can be.
We offer an inexpensive, accurate oral drug test that is easy to use & perform on your own, and in the privacy of your own home. As a parent, whether you are trying to prevent drug use, discover possible drug use, stop current use, or just be reassured that your teen is on the right road, home testing can help. Our hearts ache for the parents that discover their teen's drug use, but knowing the truth is the first step to a solution.
Always let your teens know that you love them too much to allow them be involved with drugs and will use any tool available to keep them away from drugs, including drug testing in your home. So many parents simply haven't given any thought to drug testing their kids at home. At-home testing can be a very effective means of preventing teen drug use, especially by giving kids a great "excuse" to say, "NO WAY, MY PARENTS TEST ME".
Testing does not have to be a negative, accusatory event; it does need to be done with an honest explanation beginning with how much you love them and want the very best for them.
Call Advance Screening for a free, confidential consultation. Kits are shipped in discrete packaging with easy to understand instructions, and live phone support will be just a call away. The test is a simple oral swab with understandable results in minutes. In the case of a positive result, you may refer to the included support package with a list of local and national references, educational material, list of common options, or simply give us a call for a free consultation. All testing, participants, and results (including inquiries regarding positive results) will be held in the strictest of confidence.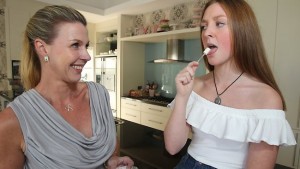 ---
Drug Residue Testing:
Advance Screenings do-it-yourself specially designed "wipe and spray" technology kit allows you to detect drug residue on all types of surfaces. It's a non-confrontational, inexpensive, and accurate solution to drug abuse detection.
Your kit will be delivered directly to you in discreet, unmarked packaging complete with full instructions, informational brochures, positive drug test result options, and free phone support.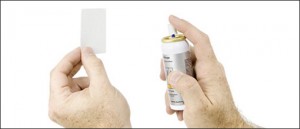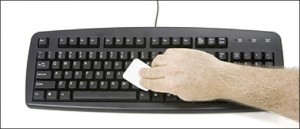 ---
Hair Drug Testing:
Hair analysis can typically detect drug use over the previous several months. Our lab is able to use highly effective proprietary methods for getting the drug out of the inside of the hair.  While other hair testing labs may leach drugs from the hair, leaving behind or destroying some of the drug in that process, our lab uses a digestion methods to remove virtually 100% of the drugs from the hair, thereby increasing detection capabilities. Use of inferior methods can result in false negatives. Give us a call for more information.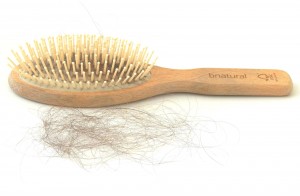 ---
Drug Free Pledge:
We encourage you to discuss the dangers of drug abuse with your child. By printing the free pledge below, you will have an additional tool to help lead you towards a positive & constructive conversation about the dangers of drug abuse, the benefits of abstinence, and may serve as an aid for you in focusing on accountability and encouragement once solidifying a commitment: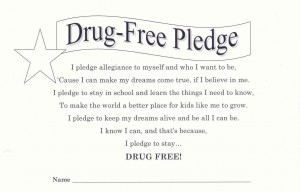 Free
---
For a free confidential consultation, or to order your test kit, call Advance Screening today: 
Toll Free: 1-800-TEST-995  •  Local: (813) 952-3026